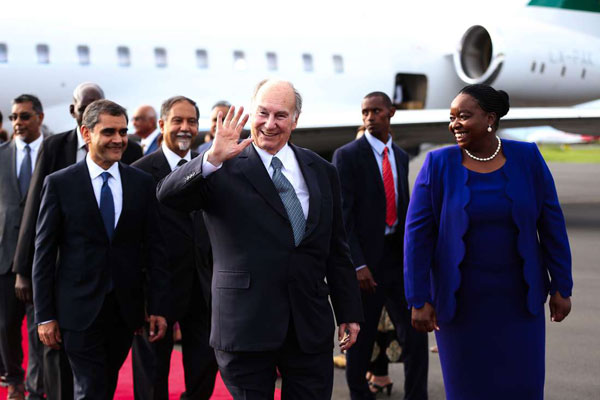 Celebrating 60 years of faith, pluralism and improved life
October 26, 2018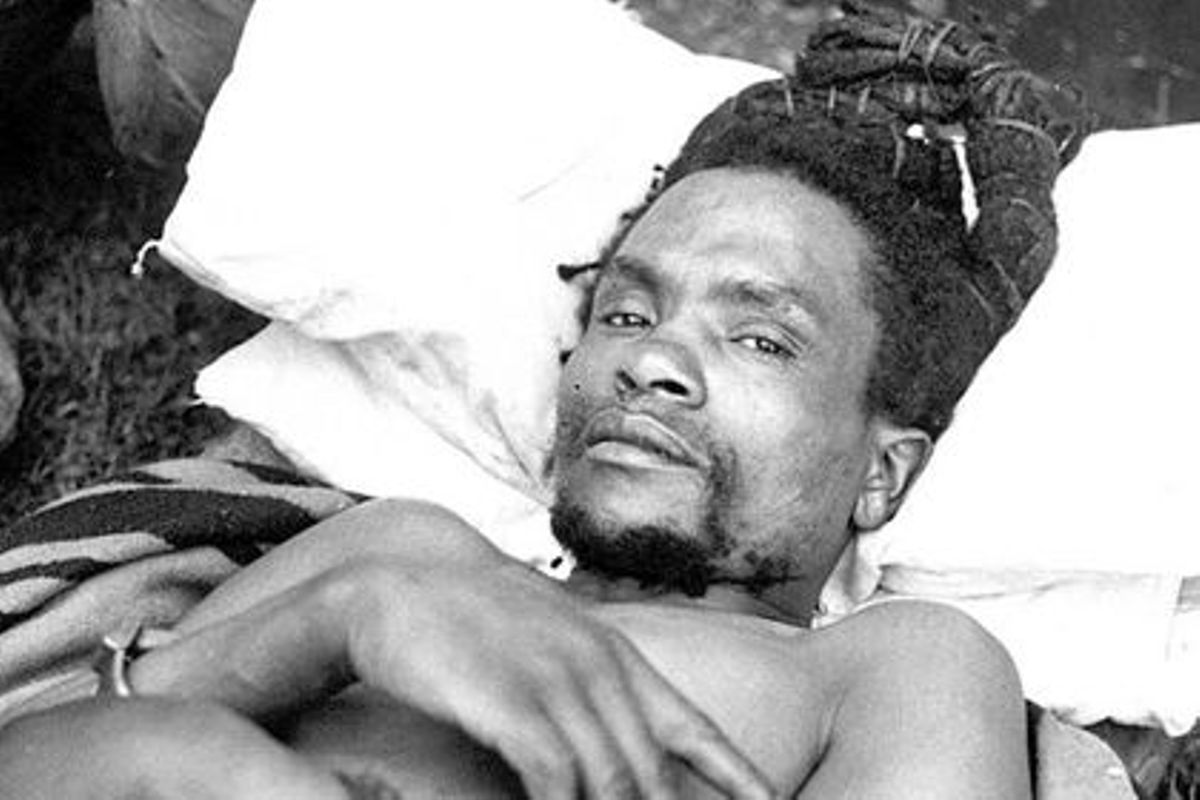 Details of Dedan Kimathi's last moments
August 21, 2020
BURUNDI
Women pressing on for progress in Burundi. ILLUSTRATIONS | JOHN NYAGAH | NMG
Christine Ntahe is a veteran journalist who worked for the state broadcaster for 30 years. She is highly regarded for her charity work in the country.
Every Sunday, she hosts more than 200 orphans and street children for lunch at her home. They gave her the nickname Mama Dimanche, which literally means Mama Sunday.
Ntahe lost her father at a the age of 13, and lived a difficult life that saw her drop out of secondary school. At the age of 20, she joined the Burundi National Radio, and 10 years later she started a radio programme for children to voice their concerns and tell their stories.
After spending 20 years producing the children's programme, her retirement in 1999 was not the end of her work with children. She knew first hand the problems Burundian children faced and therefore chose to continue with the feeding project. She felt obliged and was attached to the needy orphans and street children.
Now in retirement, she relies on good Samaritans for the food and clothes for the children in need.
Ntahe has won both national and international awards, and was selected among the 1000 peace women across the globe.
She says just like Christians go to church on Sundays, she dedicates hers to feeding the needy children at her home and interacting with them as she mentors them.
Nkesera is synonymous with football, not just in Burundi but also on the continent. Her leadership in football and sports in general started when she became head of a Burundian women's football club and then president of the Burundi Football Federation from 2004 to 2013.
Her involvement in different aspects of the game culminated in election in 2013 to the executive committee of the Federation of International Football Association (Fifa), becoming the first woman member. She wa also a member of the Burundi National Olympic Committee.
In 2006 she was a member of the Organising Committee of the 5th Africa women's football championships. She was also a member of the Women's Football Commission of the African Football Confederation until 2012.
She also served as member of the executive committee of the Council of East and Central Africa Football Associations from 2007 to 2011 and also as member of the Organising Committee of the Olympic football tournaments in Beijing (2008).
Between 2011 and 2013, she was a member then president of the Women's Football and the FIFA Women's World Cup Commission. Nkesera has a degree in Economic and Administrative Sciences and says she never thought she could be at one time in sports.
As the First Lady of Burundi, she runs several projects for women empowerment. She founded BUNTU Foundation in 2005 when her husband became president. The foundation helps vulnerable women and children.
In 2011 she established an orphanage, 'Umusamariya Mwiza', meaning Good Samaritan, for babies whose mothers died while giving birth and those whose mothers died when they were still toddlers.
Currently the orphanage is home to 21 babies. She spends most of her time visiting new mothers.
Most of her charity work is inspired by her life As a young mother, her husband left to join the National Council for the Defense of Democracy- Force for the Defense of Democracy (CNDD-FDD) in April 1995. She was four months pregnant and had a toddler.
She spends much of her time giving support to nursing mothers, visiting maternity wards around the country and providing support to those in need.
As an advocate for education, she started a project to improve knowledge and skills. She built a secondary technical school in Buye which today hosts 230 students studying tourism and technologies, to be employed in the agro-food Industry in the country.
KENYA
Women pressing on for progress in Kenya. ILLUSTRATIONS | JOHN NYAGAH | NMG
As a renowned peacemaker, Wairimu, is articulate, engaged and enduringly optimistic.
She chose a path travelled by few women after she experienced the effects of conflict first hand during the 2007/2008 post-election crisis in Kenya, while working for the National Cohesion and Integration Commission in Kenya.
She then moved to the Centre for Humanitarian Dialogue and has been mediating armed conflict in Nigeria for six years now.
Last November, she was awarded the Global Pluralism Award 2017/2018 by the Aga Khan Foundation and received 50,000 Canadian dollars ($38,787).
She ledged to use the money to up a team of women mediators across Africa. This February she was awarded the Jack Blaney Award for Dialogue from the Simon Fraser University in Canada, in recognition of her work among armed groups.
To date, she has brokered peace amongst 29 ethnic communities of Kaduna and the 56 ethnic communities of the Southern Plateau in Nigeria, but still believes her work is far from over.
She has written several books, and Kenya; Beyond Ethnicism is currently being used as curriculum material for teachers on how to bridge diversity.
She took up sports as a hobby and in 2016 became the chairman of Wazito Football Club — a team currently playing in Kenya's Super League, one tier below the Kenya Premier League.
She has been raising the bar in football management since her appointment through sheer tenacity and asking tough questions.
Wazito FC, a club that nurtures and exploits talent started out as a small informal group of University of Nairobi alumni and younger football players.
Currently, the team has a proper management structure with a board made of professionals. "As a joke, we decided to enter the team in the county league and won.
"We then went on to the national league and won, and last year promoted to the national Super League and are currently in the national Premier League, " said Tikolo, a trained strategic communications expert.
This earned her a seat on the Kenya Premier League Council. "I'm not a flower girl. I ask tough questions, I am determined to see change because right now, it's a bit of a mystery how soccer is run in the country. I am causing discomfort there but I am determined that it must be done right. I don't gain from it, the gain is to make sure players get their talent recognised. I feel strongly that we can get more players to be world-class if we manage the game better."
Tikolo runs her own PR and communications firm, Impact Africa; is a board member of the Communications Authority of Kenya and has also been the president of the Public Relations Society of Kenya.
A lawyer and peace ambassador in Marsabit, northern Kenya. A befitting description is "determined, resilient, courageous and daring" as she takes on repressive cultural and religious norms.
An ardent football fan from childhood, girls were forbidden to play the game in her community, and she later pushed back by using this very sport as a source of healing and reconciliation to overcome recurrent ethnic conflicts in Marsabit.
She passed a chance to practice law in Nairobi and set up the Horn of Africa Development Initiative (Hodi) to help the communities live in peace. The organisation's flagship programme is the "Shoot to score, not to kill," replacing bullets with footballs.
Her idea of having girls too playing football for peace horrified the community to the extent that girls who dared to play were abducted, raped, beaten, and married off or treated as outcasts.
Adan was unrelenting and rescued kidnapped girls and put them back to school. Today, 10 schools in Marsabit have all-girl football teams.
In 2011, Fatuma received the Stuttgart Peace Prize for "combining soccer and emancipation," as well as the Hope Through Education Award, both of which came with cash prizes that enabled her to further her work.
She was also the first African woman to be elected in 2015 as a board member of the Streetfootballworld, an organisation that uses football for good.
Last year she was nominated to the Dream Team of the Global Goals World Cup. Her advice to women is: "Stop conforming and follow your passion. We just have one life to live, we have no second chance. Stop standing on the sideline and get into the game."
A community and environmental rights advocate based in Mombasa, she has made it her fight to have industries that are releasing hazardous lead waste in her neighbourhood of Owino Uhuru slum in Mombasa shut down and forced to pay compensation to its victims.
The smelters and government agencies didn't believe her. Her son got lead poisoning in 2009, and later more children started getting ill and animals died. She petitioned the government, organised demonstrations, only to end up in court charged with public incitement in 2012.
While the three lead smelting factories closed down in April 2014, more than 3,000 people were already suffering from lead poisoning and more than 100 children have died.
Support came in 2012 after she registered the Centre for Justice, Governance and Environmental Action, an organisation to fight for the voiceless.
She won the Goldman Award which came with $175,000 prize money in 2015, and she says this will go a long way in this lonely battle. "Do what's right, don't think. When you do what's right, nature comes in and helps, she says."
A natural born philanthropist. Since April last year, she has been distributing clothes, food and household items to the needy in villages in western Kenya and eastern Uganda through her organisation, Passion to Share Foundation.
She chose to work in rural areas because she believes they tend to be forgotten.
Opiyo was moved to feed and clothe others, having spent her teenage years in an orphanage in Soweto slums in Nairobi. "The people who used to bring us food and pay our fees touched my heart.
"I promised to give back by helping in the smallest way that I can." She has a team of 11 volunteers contributing money every month to fund their activities, which for now are done part time. The organisation also has mentorship programmes. "I always tell people, take a step, don't wait to get rich."
Passionate about education and leadership, Purity Kagwiria's role as the chief executive at AkiliDada is to change lives. "The work I do is personal for me.
Were it not for people's goodwill, I would have dropped out of high school and wouldn't have made it through college due to lack of fees.
People who had no stake in my life were generous enough to invest. These small things keep me going and I am really committed to improving the lives of women." Having worked in various organisations for women's empowerment, she landed at AkiliDada in 2011 as a programme co-ordinator and the organisation's main programme was giving scholarships.
With her background, she decided to grow AkiliDada to incorporate other programmes offering interventions in the lives of girls and young women.
Today, AkiliDada runs programmes on mentorship, leadership training, social enterprise, innovation, feminist movement building, policy and research.
It is nurturing a generation of young African women leaders, and operates in East Africa.
AkiliDada has also placed hundreds of girls in universities around the world. "We are very keen on cultivating university relationships, so that all these girls get global perspectives.
This is the African century and we want to have our girls look at themselves as global citizens and where they come from should not be a barrier to success."
Mentorship is central to AkiliDada's work and the organisation's staff have adopted a centre for delinquent girls in Nairobi as their personal CSR project, using their personal funds and time. Kagwiria and AkiliDada staff are the big sisters many forgotten girls have never had.